Tuchel C 091 B Series Connectors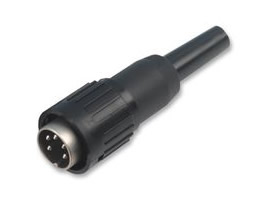 Tuchel C 091 B Series Connectors


Plastic bayonet locking and plastic backshells are featured with these circular cable Tuchel C 091 B Connectors. Straight and right-angled cable entry is available with 3 to 8, 12, and 14 contacts. Solder or crimp terminations. The wire strain relief and shell are metal construction for shielding. Plastic strain relief is available. Sealed to IP40. Connector part numbers beginT3xxx.
·
Circular connectors with plastic bayonet coupling and plastic back shell.
·
Wire strain relief is metal half shell construction for shielding.
·
Contact positions in 3 to 8, 12 and 14.
·
Wire strain relief available in plastic, IP 40 when properly mated.