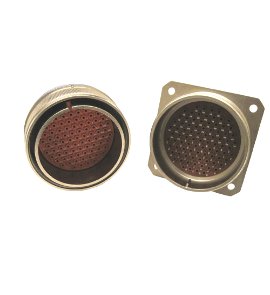 Amphe-RC Connectors
Cylindrical, Metal, Threaded Coupling, Harsh Environment, Power or Signal Connector
The Amphe RC Connector series is based on the Matrix 5015 and offers the environmental benefits of the MIL-DTL-5015 spec with crimp rear release contacts, but with some commercial / industrial cost effective features. Typical Markets are Heavy Equipment and Engine Control Components.
·
Crimp rear release termination
·
IP67 for environmental sealing
·
Completely sealed with contact seals, gaskets, wire seals and insert-to-shell seals.
·
Operating voltage to 3000 VAC (RMS) at sea level
·
Operating temperature from -55 C to +200 C
·
4 threaded shell styles, 172 insert patterns
·
Aluminum shells or higher performance stainless steel shells
·
Minimum of 100 mating cycles
·
Alternate positioning available